The Coastal Crew has taken one large step into the world of film making by teaming up with
Anthill Films
to produce our first feature mountain bike film. By meshing our unique rider perspectives with Anthill's long-time experience and success, we are excited to present 'from the Inside Out'
From The Inside Out - First Look from SecondBase Films on Vimeo.
'Inside Out' will be the first film in a new annual series that will give an inside look at the influences and people that have shaped the Coastal Crew as riders, builders and cinematographers. The film will be a candid look into our vision of freeride mountain biking and the way it has inspired us. Through the film you will be brought along on our adventures as we visit the locations that we've always wanted to ride and create the lines that express our vision of the sport. This will be a film from the riders themselves to show what true freeride mountain biking is. Everyone has a dream, and we do what it takes to live ours.
Many films, riders and locations in the past 10 years have inspired us. Fortunately it turns out that some of those locations are in our own backyards, and many of those riders are now our friends. In addition to the Coastal Crew - Curtis Robinson, Dylan Dunkerton, Kyle Norbraten - the film will feature: Brandon Semenuk, Steve Smith, Thomas Vanderham, Matt Hunter, Graham Agassiz, Mike Hopkins and Kenny Smith.
The riders from 'Inside Out' are going to bring you into the locations that fire them up to ride! We will explore the diverse, natural terrain of British Columbia to take on new zones that reek of high potential and to revisit iconic locations from the past. There are many lines that have been scouted over the past few years but have remained untapped until the time was right… and now that time has come. We will be sure to cover all bases, including: the Sunshine Coast, Powell River, Whistler, Shuswap, Fernie, Rossland, Squamish, Vancouver Island and Kamloops.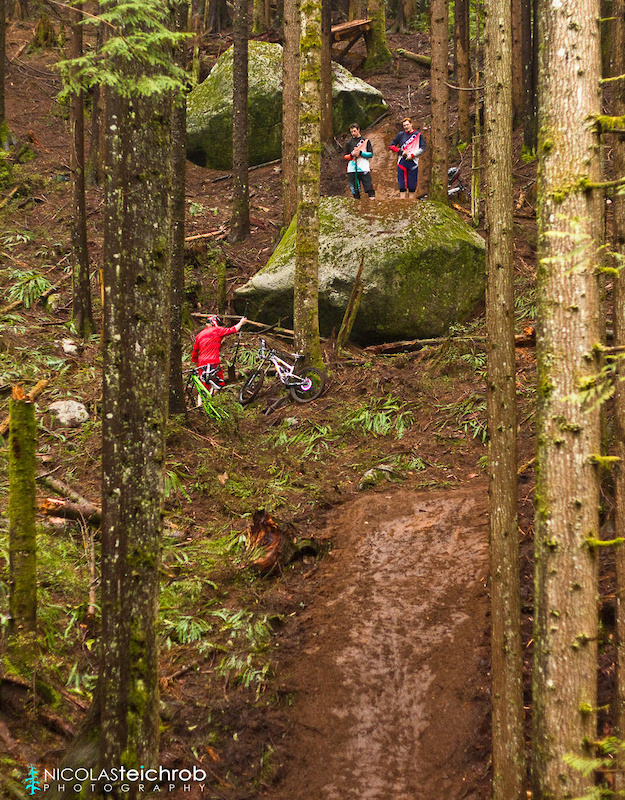 'Inside Out' is set to be released Fall 2011 on DVD, BluRay and digital download. Keep up to date with our travels and progress throughout the season by following us on
Facebook
,
Twitter
and
PinkBike
. Also watch for iconic still images from the film by
Nicolas Teichrob
and
Sterling Lorence
who will be on set with us for most shoots.
'Inside Out' is made possible by
Mountain Biking BC
,
Rock Shox
,
Sombrio
,
Evoc
,
Chromag
and
SCOTT Sports
. Additional support for the film is provided by
Contour
and
Devinci
. The film will be produced by
2ndBase
, a new joint film company formed by the Coastal Crew and
Anthill Films
.